Boat Package
Everything you need to camo your 14ft - 16ft boat. Save $$$ with our new Boat Package, only $170.00!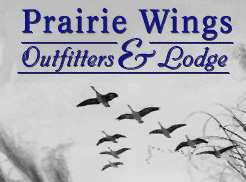 HUNT Spring Snow GEESE in Missouri
---
BOOK your 2013 hunt now & get a DISCOUNT equal to your 2012 grass purchase.
Call 1-800-688-5930
---
Visit Site:
Spring Snow Goose Hunts

Links
Listed below are some links to waterfowl and hunting related resources that you might find useful.

Prairie Wings Outfitters & Lodge - Snow Goose Guides, Canada Goose Hunting, Waterfowl outfitters for Michigan & Missouri. Snow Goose, Speckle Belly Goose, Duck and other waterfowl hunting Spring hunts, fall hunts, late season goose hunting Michigan & Missouri.

Waterfowler.com A member community dedicated to the North American waterfowler.

BulletCam - Catch your next hunt on video with a waterproof head mount video camera that is as small as a your shotgun shell. High quality video and audio cameras can mount virtually anywhere to capture your hunting action.

Camovision - Camouflage Glasses for use in virtually any hunting condition. Do not let them see the whites of your eyes!

DuckCentral.com Home of the serious waterfowler.

RefugeForum.com What you need, when you need it.
© Quack Grass All Rights Reserved
Premium Bamboo Frond Camo For Blinds & Boats
P.O. Box 193 Lawton, MI 49065
Toll Free 800.688.5930 or 269.873.2970
Email: orders@quackgrass.net
Website Designed By Develonet.com